Recommended Animation Books
The animation books below are classics in the field, each one can serve as both a textbook "how-to" and reference guide to the aspiring animator.
Disclaimer: Please bear in mind the links below include affiliate links through Amazon Associates, which means if you purchase an item after clicking on a link here, I earn a commission. Any compensation received helps pay for the cost of running this site.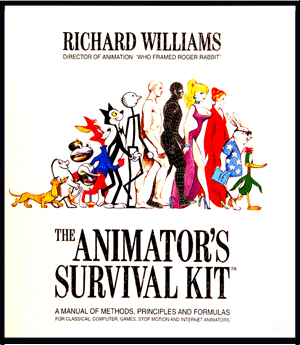 THE ANIMATOR'S SURVIVAL KIT
Richard Williams
The classic textbook for animation. Williams goes into great technical detail about the fundamentals of 2-D animation. Though he focuses on 2-D, the principles apply to all types of animation, drawn or on the computer. He learned from classic Disney animators such as Ken Harris and includes many words of wisdom learned from his own and others' extensive experience in the business. The examples given have clear, succinct explanations and are well-illustrated. Williams made a set of DVDs (not included) based on this book which is also excellent. Though expensive, there's nothing quite like seeing the examples from the book actually animated.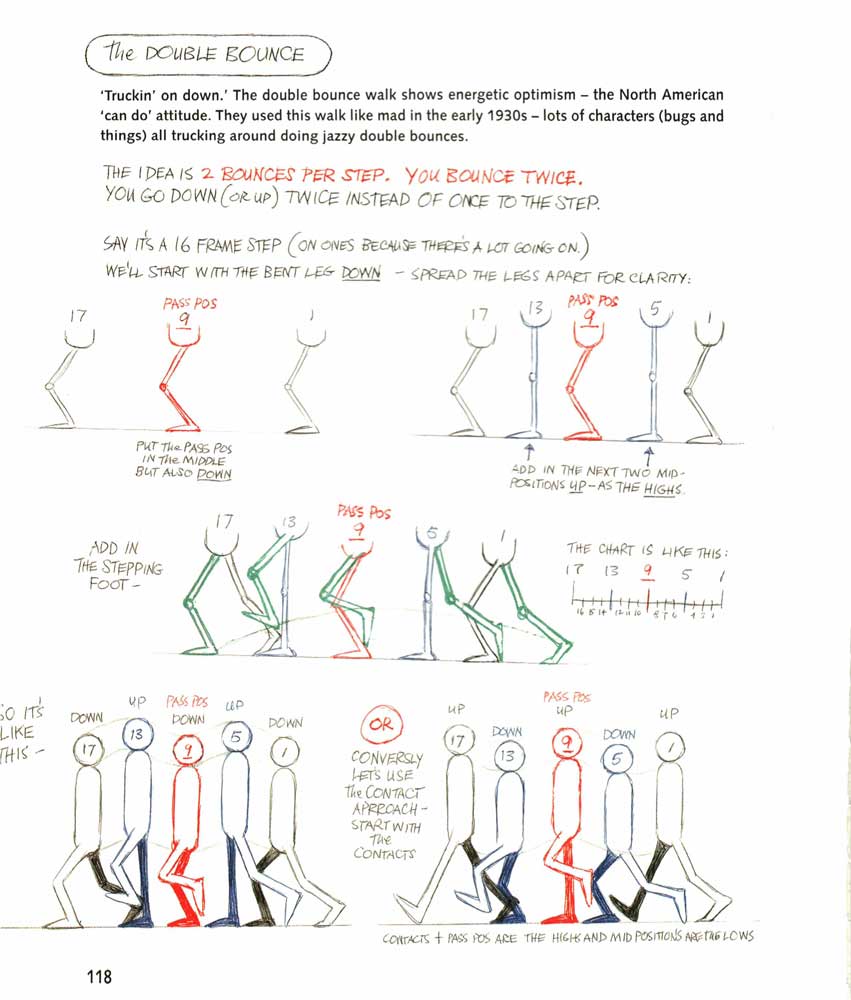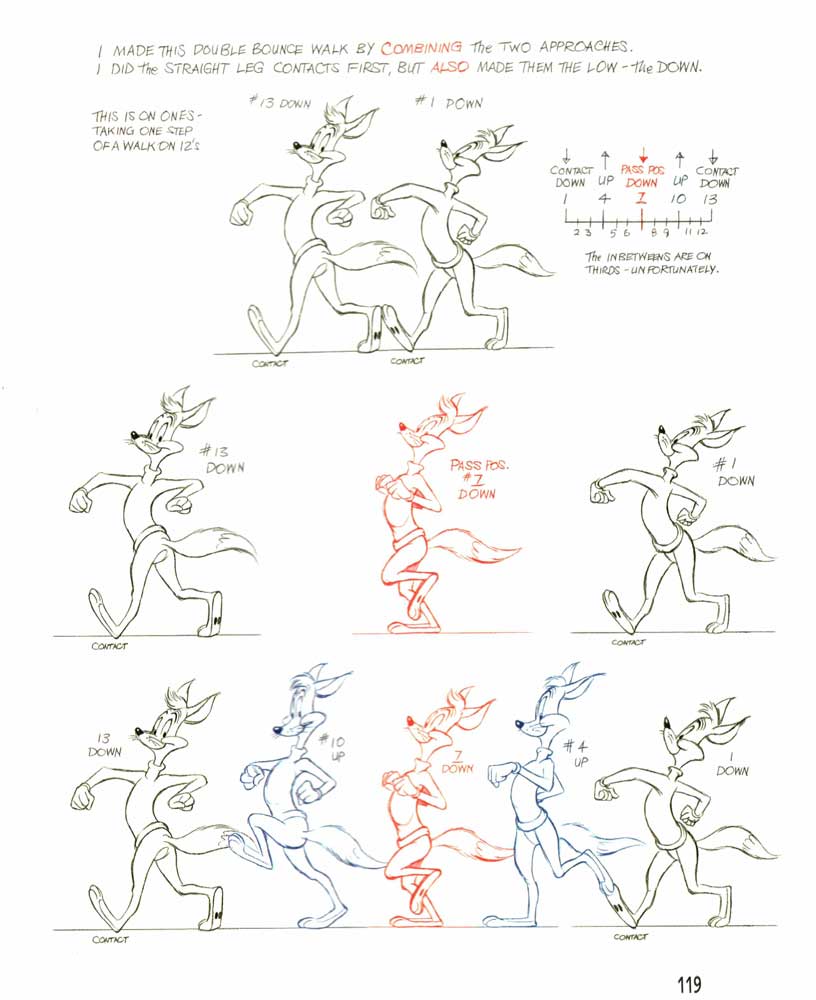 EXCERPTS: ENHANCING ANIMATION

Above is a jump on twos, a solid, functional jump. Below is a way of introducing some drawings on ones to loosen it up more. Note how the drawings have more exaggeration, squash and stretch.

"More stretch - more compression - delayed parts - more arm reversals-secondary action... It's all a matter of taste. It's what you like and how much or how little you use these devices to get your result."      - Williams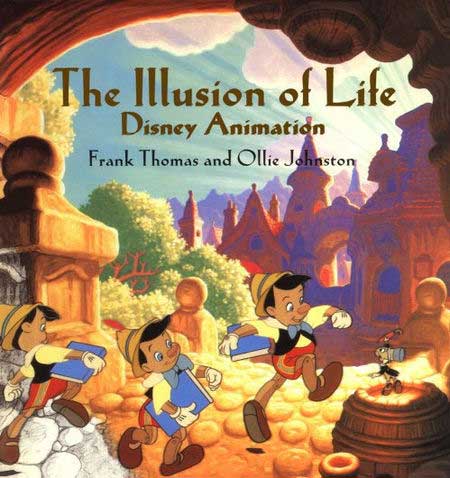 THE ILLUSION OF LIFE
Frank Thomas & Ollie Johnston
This book gives an account of the evolution of the Walt Disney studio and the Disney process of creating stories and animation. The authors are good sources - as part of Disney's Nine Old Men of animation, they helped make that history. The book features many sketches and drawings of Disney characters, as well as frame by frame animation examples. Offering plenty of animation and drawing insight from Disney veterans, the book is a fun and informative look inside the history and working process of one of the most successful animation studios ever.
EXCERPTS: THE EVOLUTION OF MICKEY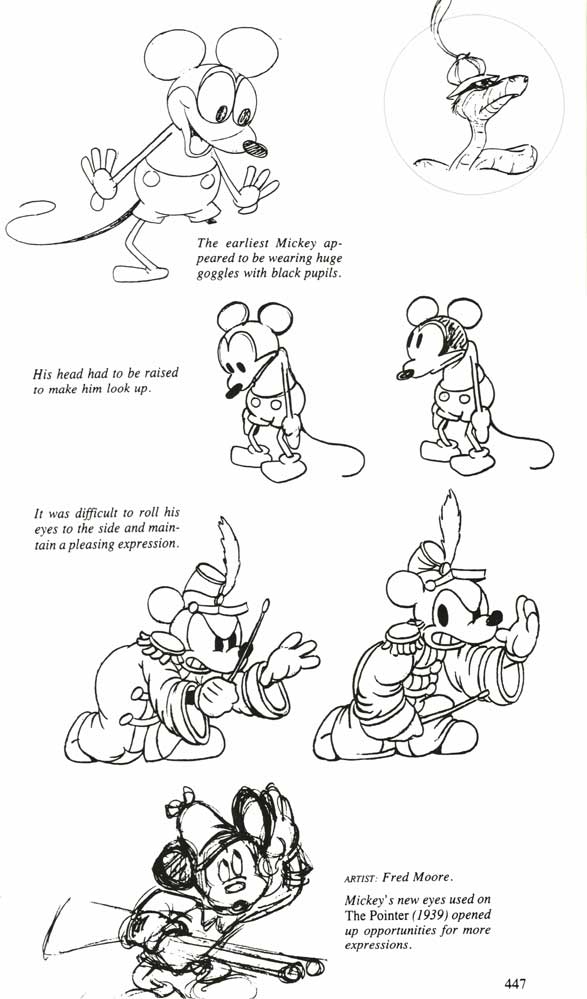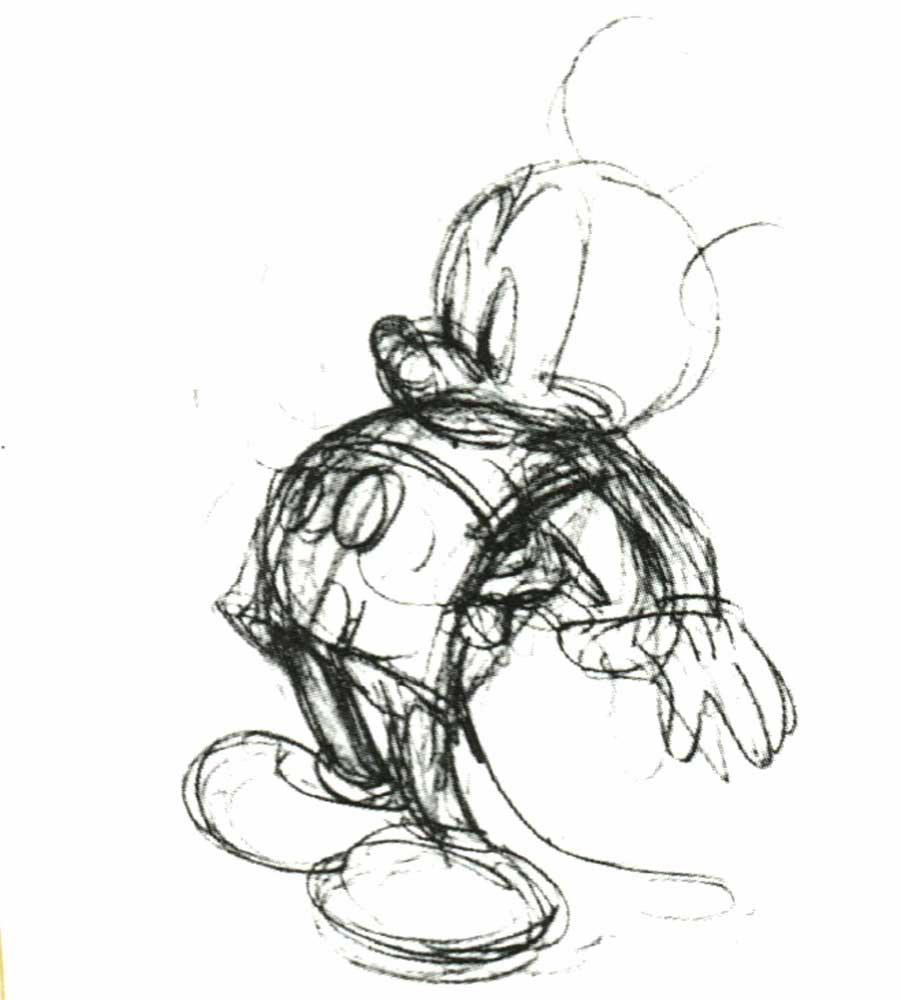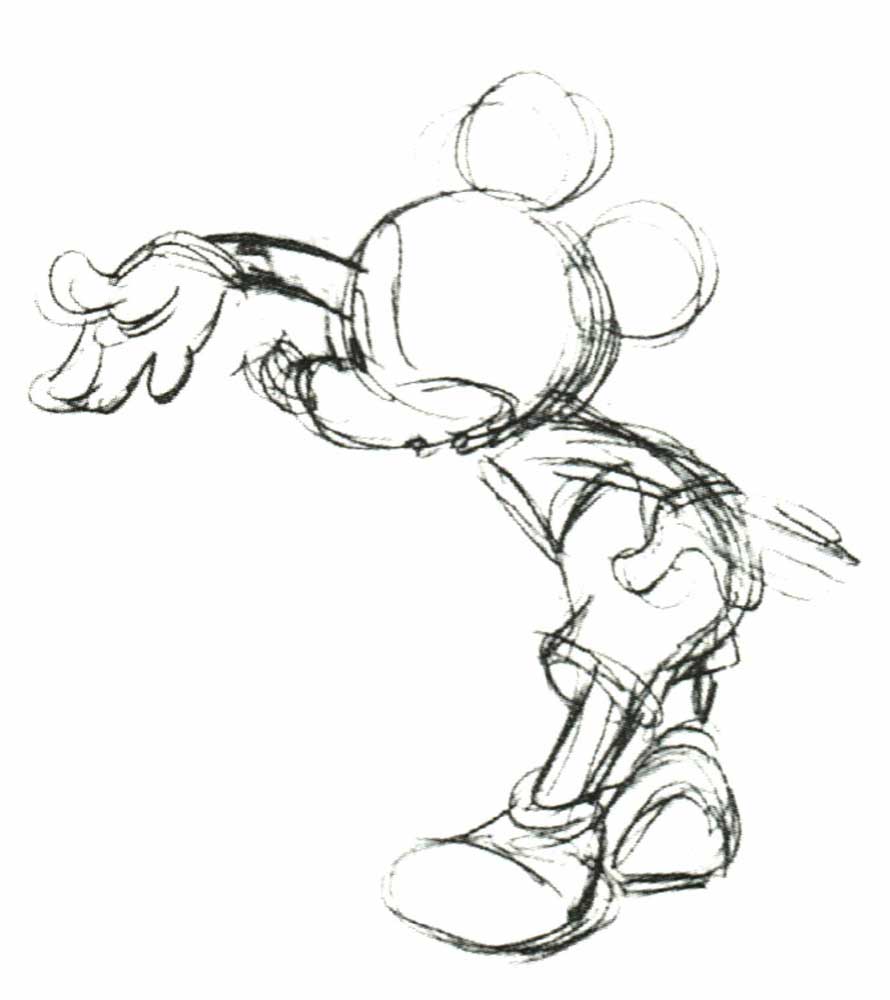 "The illusion of life is a rare accomplishment in animation...it came from new ways of thinking, ways of making a drawing, ways of relating drawings to each other - all the refinements in this language of imagery."   -Thomas & Johnston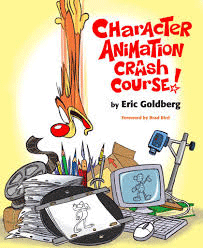 CHARACTER ANIMATION CRASH COURSE! 
Eric Goldberg
This book is an outstanding resource on character animation from a top-notch animator. Goldberg has packed a lot of info into a thin volume. He discusses animation fundamentals such as timing, spacing, breakdowns and squash and stretch, but also covers character design and layout--everything relevant to what a character animator needs to know. It is a great companion book to the Animator's Survival Kit. It doesn't go into as much technical detail as ASK because it doesn't need to--it builds off fundamentals covered elsewhere and focuses on succinct, easy-to-follow examples of good character animation (which also happen to be great applications of basic animation principles, period). The book comes with a CD of animated examples that you can frame by frame, making it even more awesome. Note: The CD does not play on newer (non-PowerPC) Macs. You'll have to find a workaround.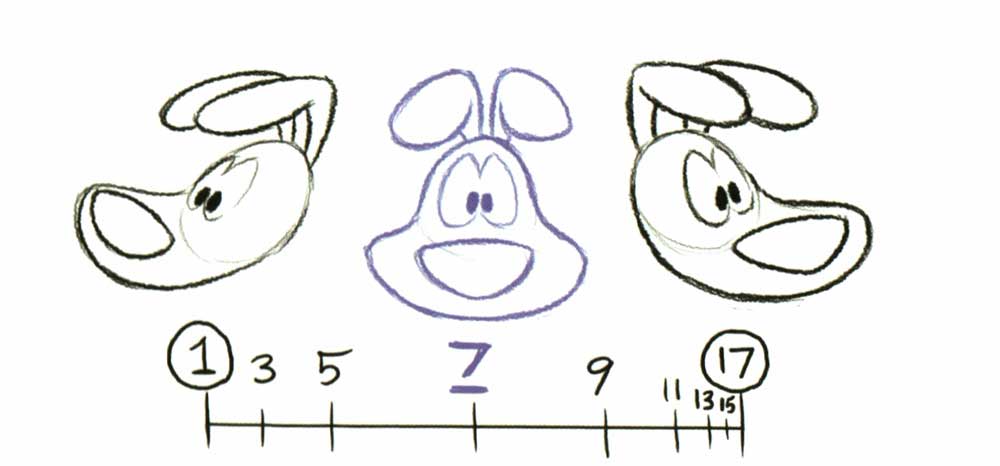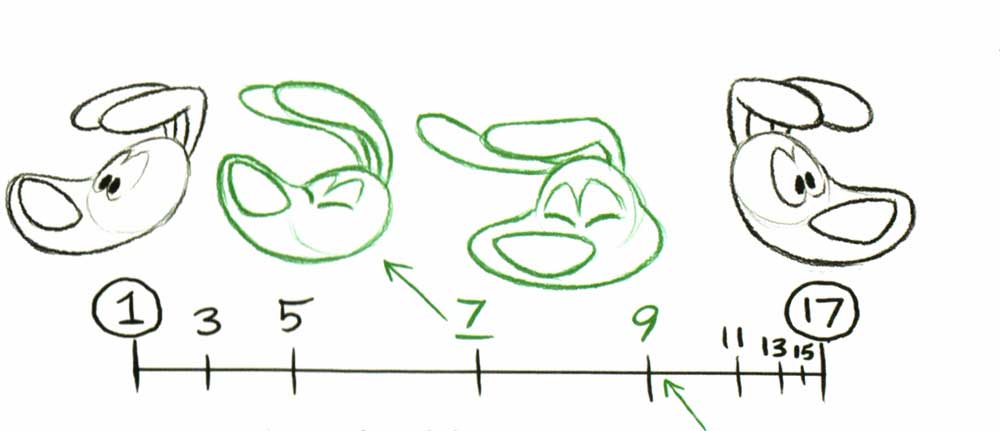 The thing to bear in mind is that the breakdown drawing you make can contain practically all the necessary information for overlap, delay of different parts, personality, etc., so that the remaining drawings are almost straight, dead-in-the-middle inbetweens. - Graves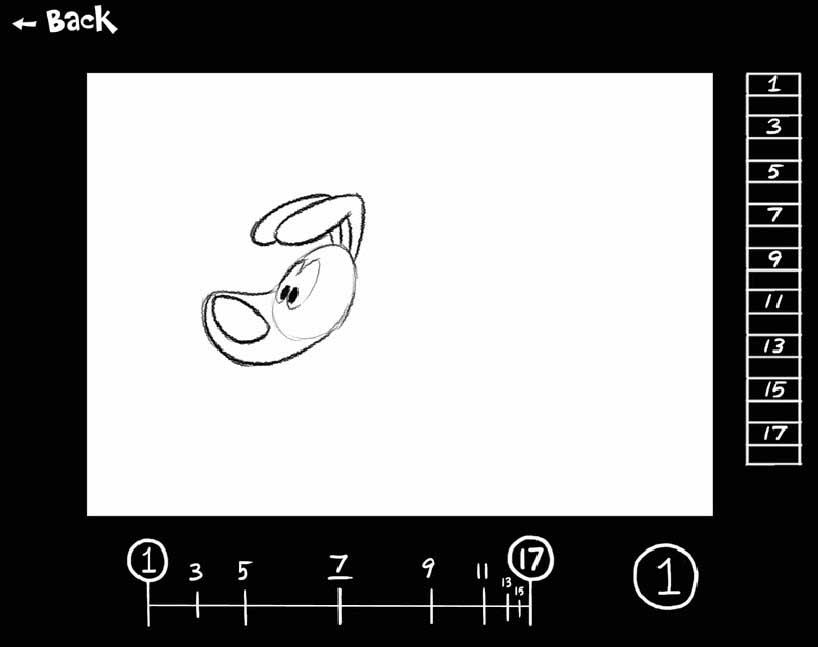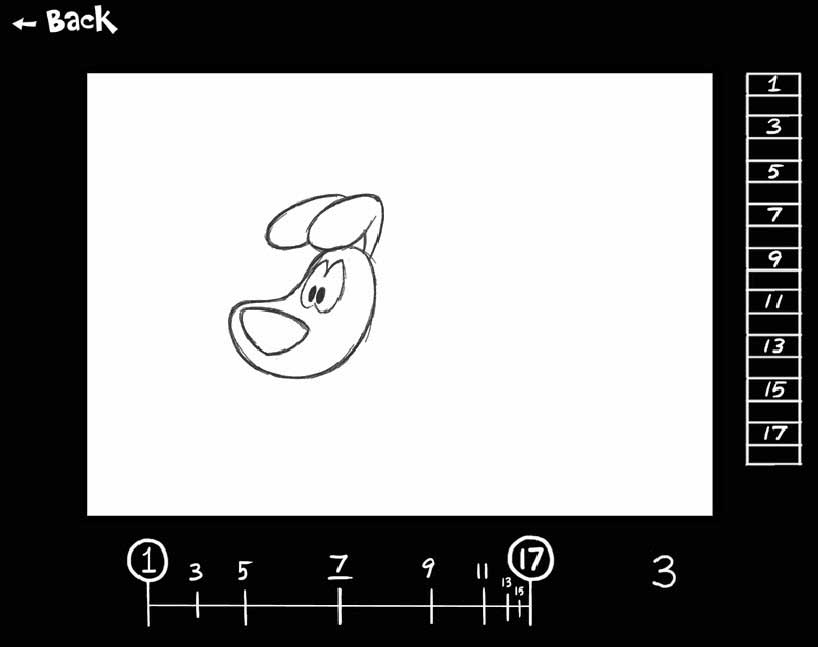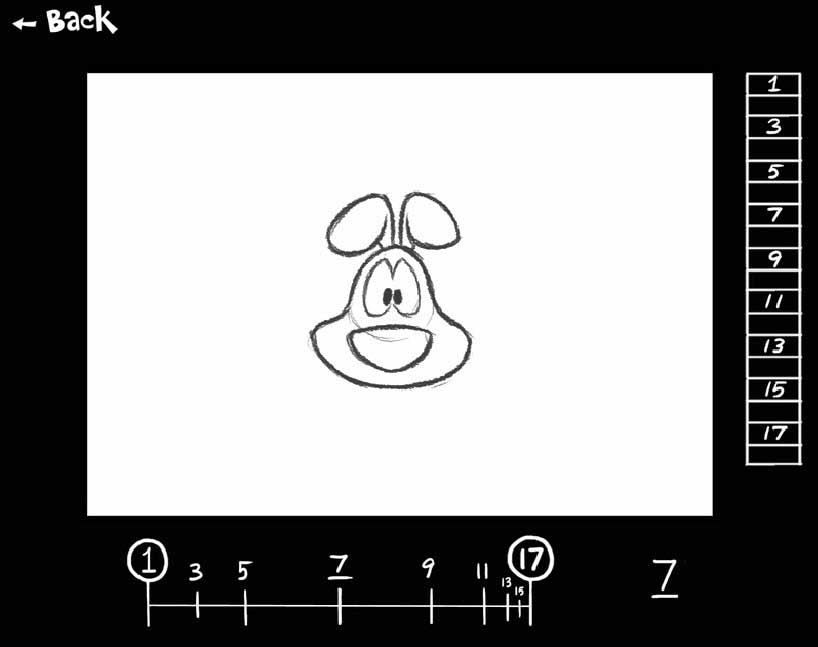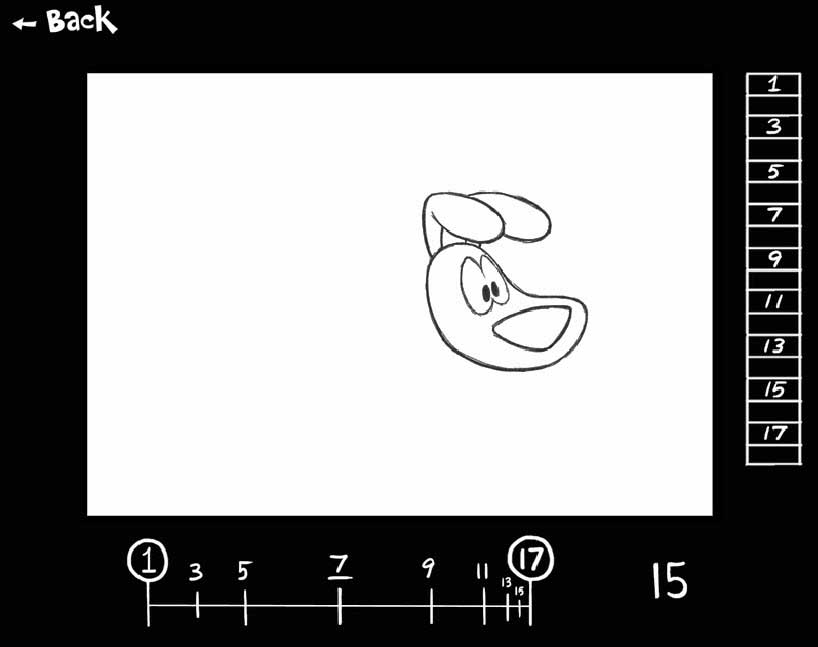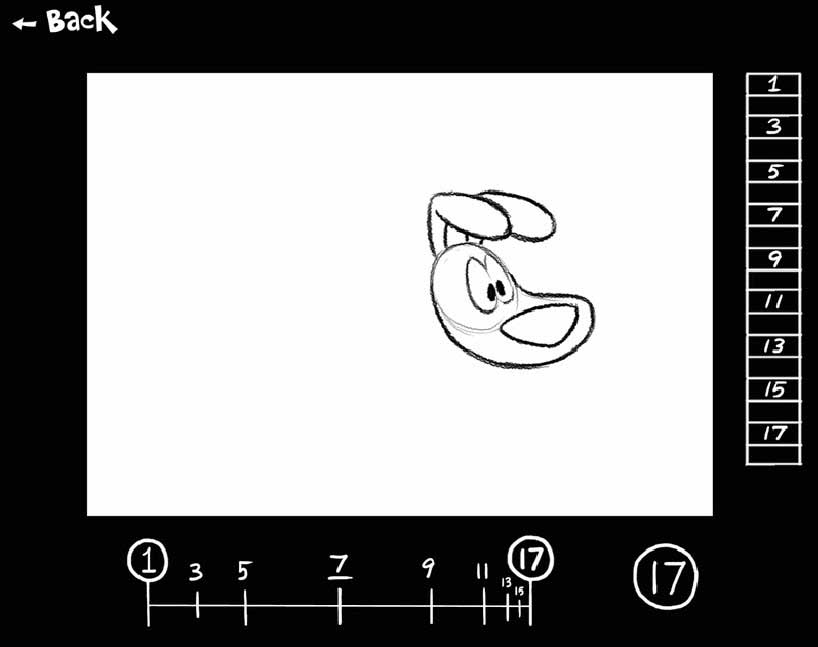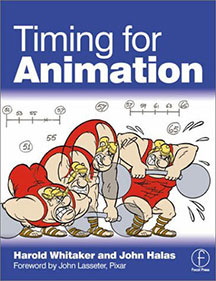 TIMING FOR ANIMATION 
John Halas & Harold Whitaker
This is a good supplement to the animation books above. While the book does cover basic animation principles such as squash and stretch, its strength lies in how it analyzes more specialized topics like rain, explosions, fire, oscillating movement, etc. The sections are brief and quickly get to the relevant insights about what effect an animator is trying to achieve, from a waving flag to a character struggling with a heavy weight. If Animator's Survival Kit is an epic novel, Timing for Animation is a collection of essays. It functions more as a reference book with "formulas" of timing to base an animation off of.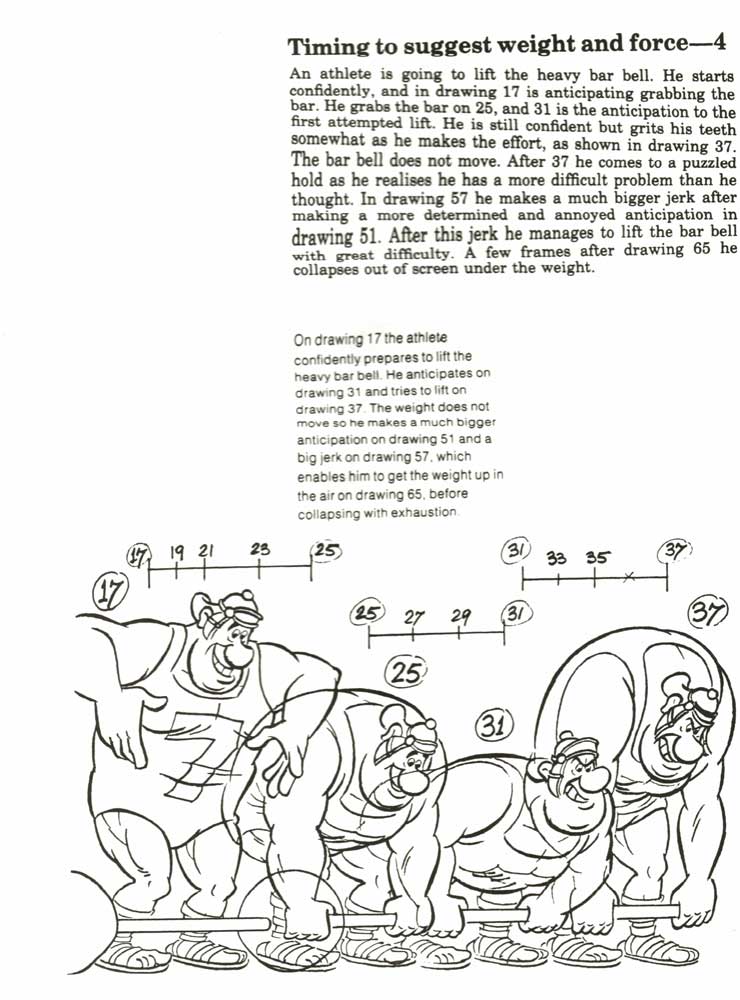 "Timing is the part of animation which gives meaning to movement." - Whitaker and Halas